The fastest way we can support you is when you write to support@cyfex.com providing as much detail as possible. In the event that you need assistance on site we offer remote support by means of TeamViewer.
By means of online access and in collaboration with you fast solutions can be found. While you are watching, the Cyfex service technician examines a problem or shows you the steps to go through to reach a particular aim. Please contact us to fix a date and time. The TeamViewer software can be downloaded from here.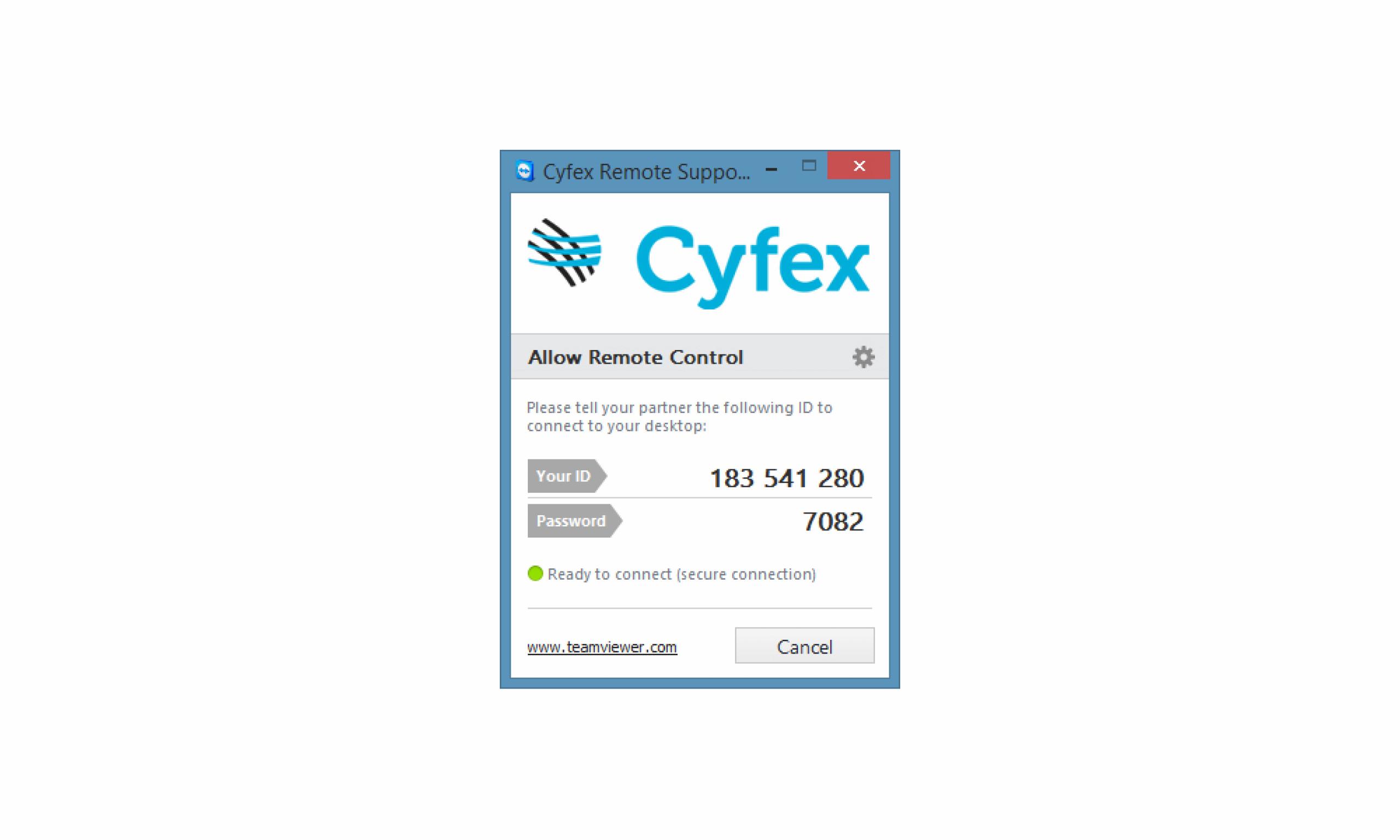 On the agreed date and time the following steps will take place: Start the Cyfex remote support session and share via e-mail your ID, your password and your telephone number for personal contact. 
One of our technicians will log in and investigate the matter. Once Cyfex has finished dealing with your support issue, you can close the connection.