Secret Ear Designer is the high-performance earmold modeling software for the digital manufacture of custom-fit ear pieces. The application facilitates a comfortable, intuitive and time-saving analysis for users and distinguishes itself through a high degree of automation. With only one license, BTE as well as ITE earmolds can be modeled.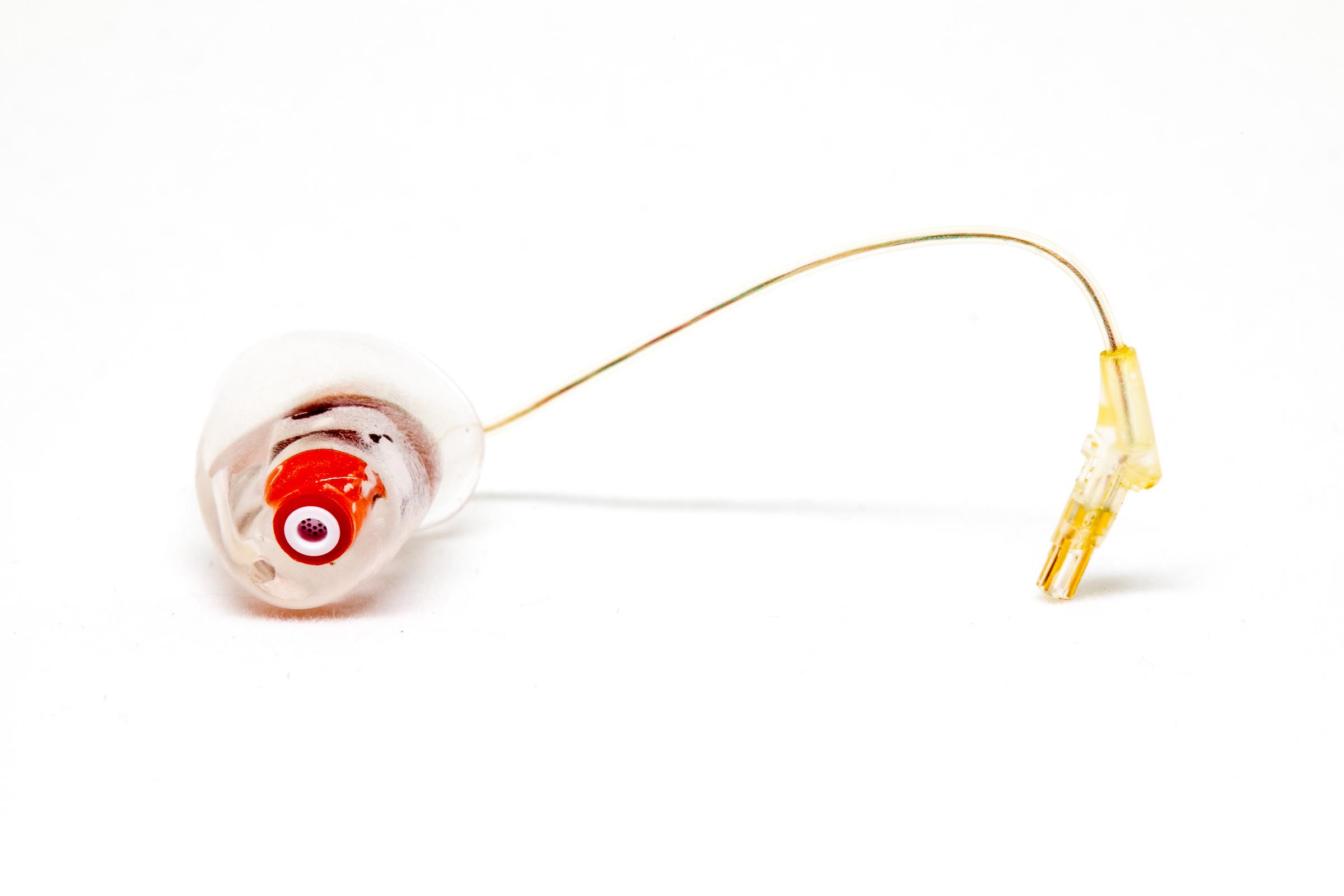 Thanks to templates and AI, the software's powerful algorithms effectively do the designs automatically. All modeling decisions can be packed into the templates, making Secret Ear Designer a three-click solution. The add-on "Unattended Execution" relieves labs of even these three-clicks.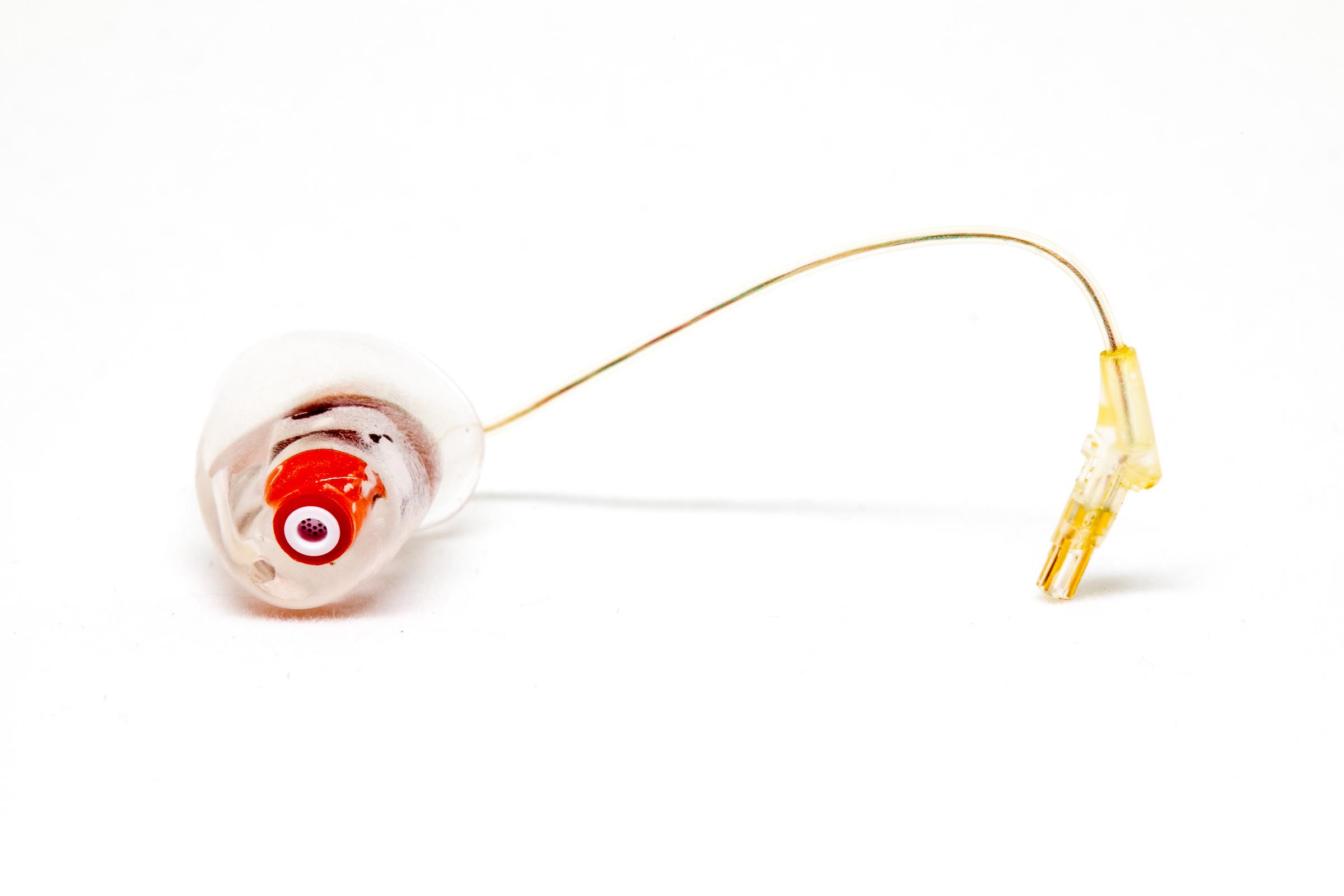 While modeling is automated, technicians have the ability to intervene as needed. The inclusion of innovative features ensures that designs are swiftly finalized, even in cases where manual input is necessary. Notable examples of these features include templates and the Template Manager, which facilitates bulk editing, along with a smart linking concept that enables users to effortlessly connect design choices to anatomical landmarks, among others.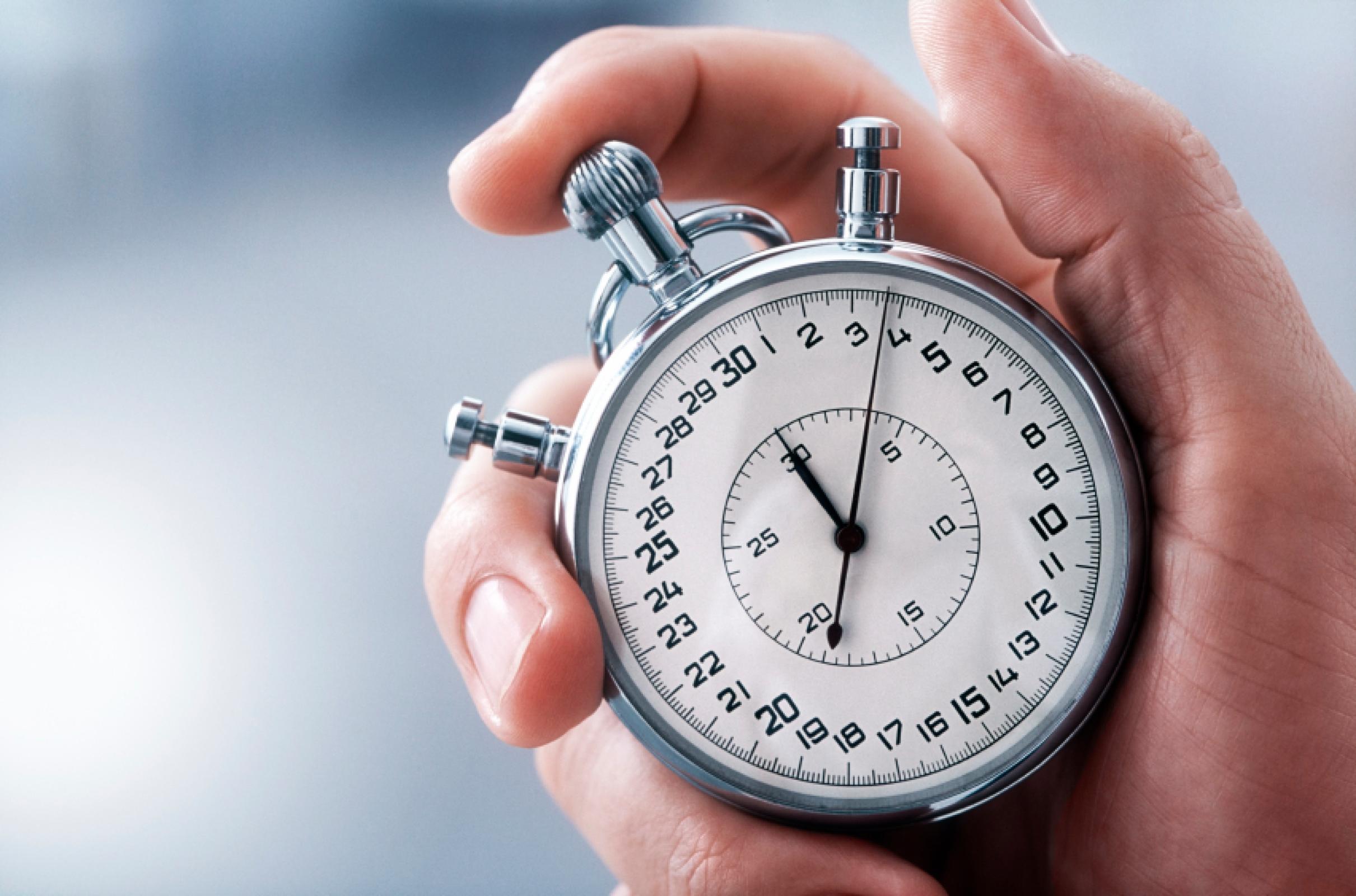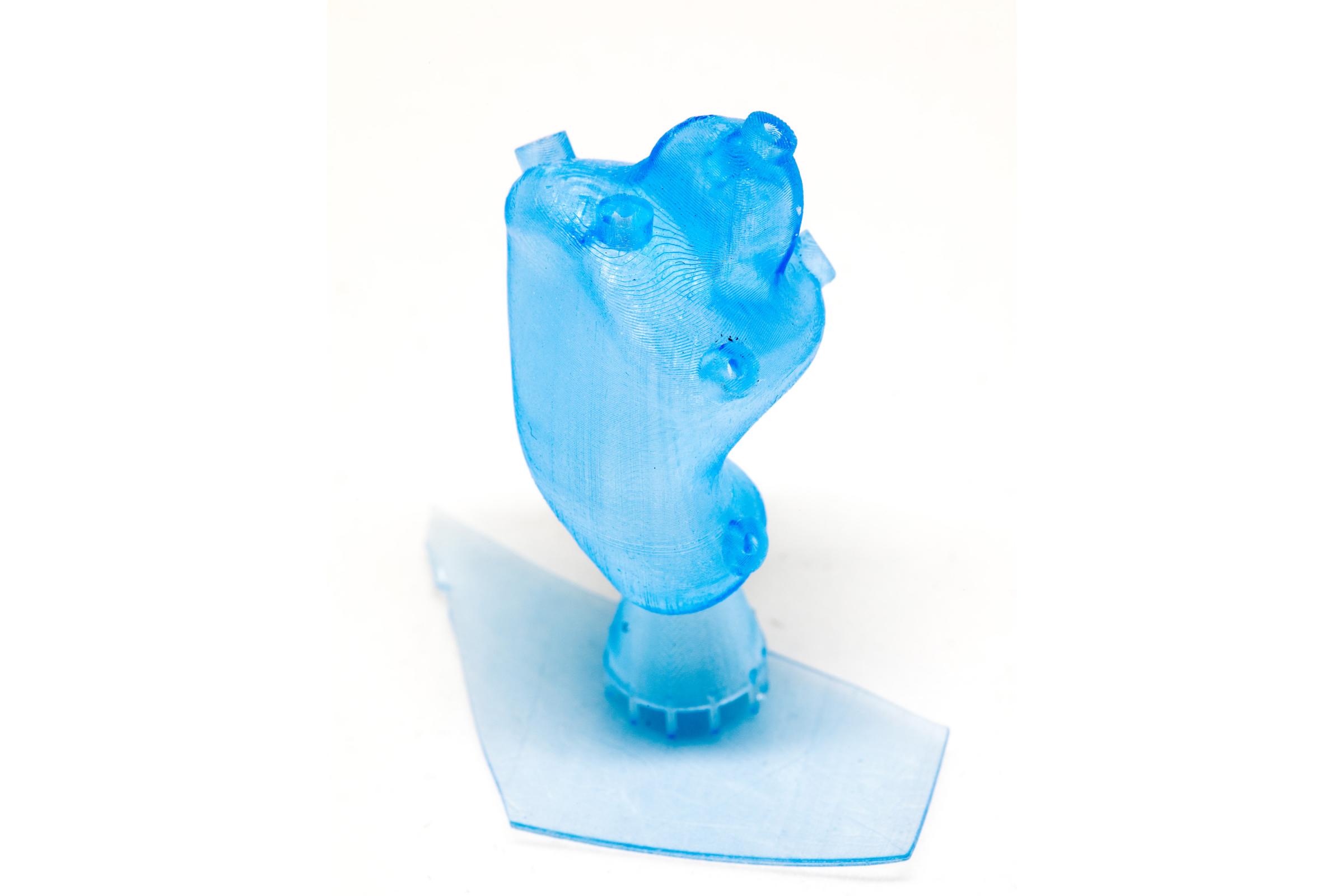 Secret Ear Designer is suitable for ear protection, swim protection, in-ear monitors, hearing aid BTE styles such as skeleton, canal lock or hook molds or RIC earmolds as well as ITE, ITC, CIC styles. Also casts and injection molds for soft earpieces can be modeled.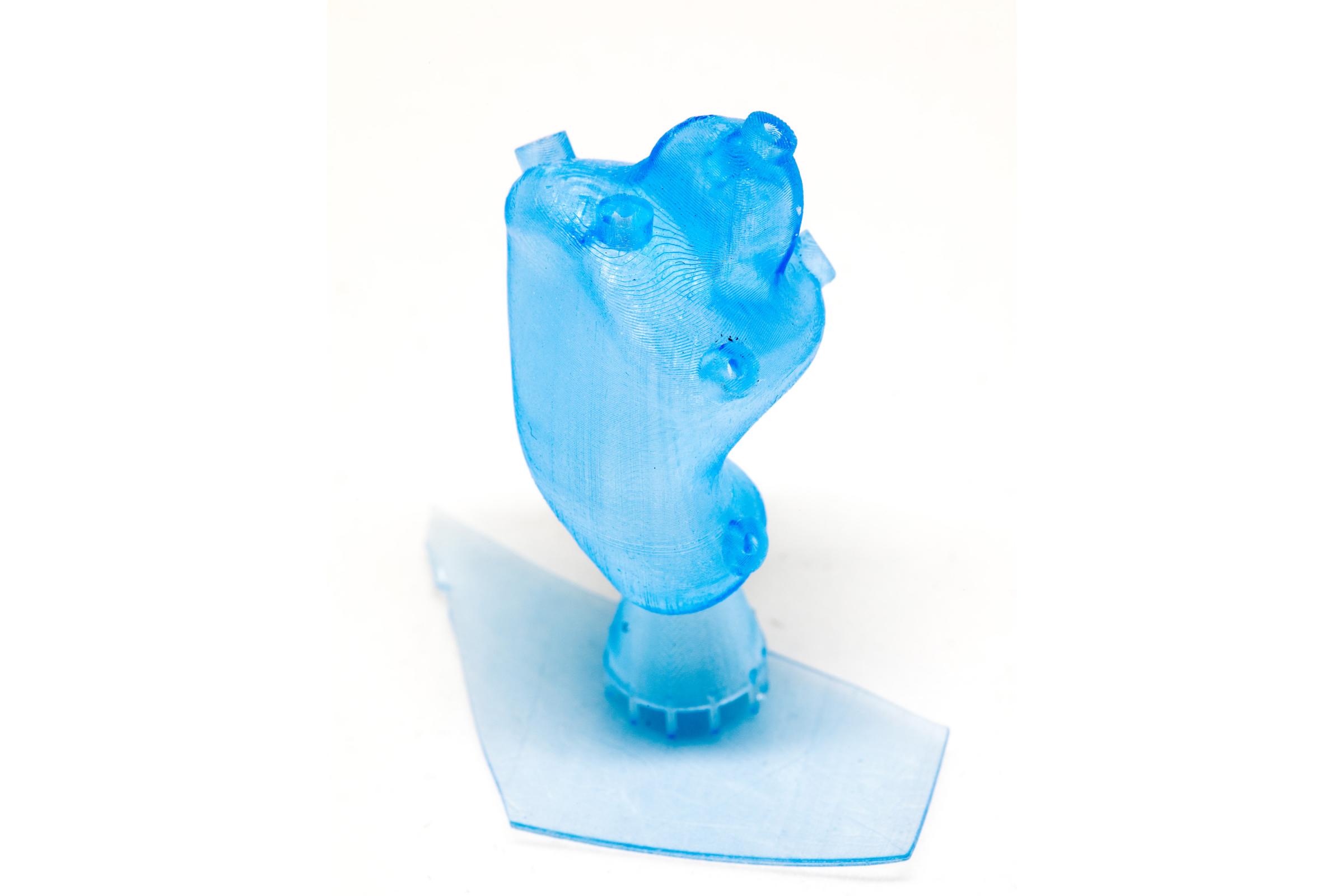 The intuitive user interface makes it easy for beginners to quickly understand the software's complexities. In a matter of hours, individuals can develop expertise in crafting templates for intricate styles and generating custom earmold designs from the ground up as required.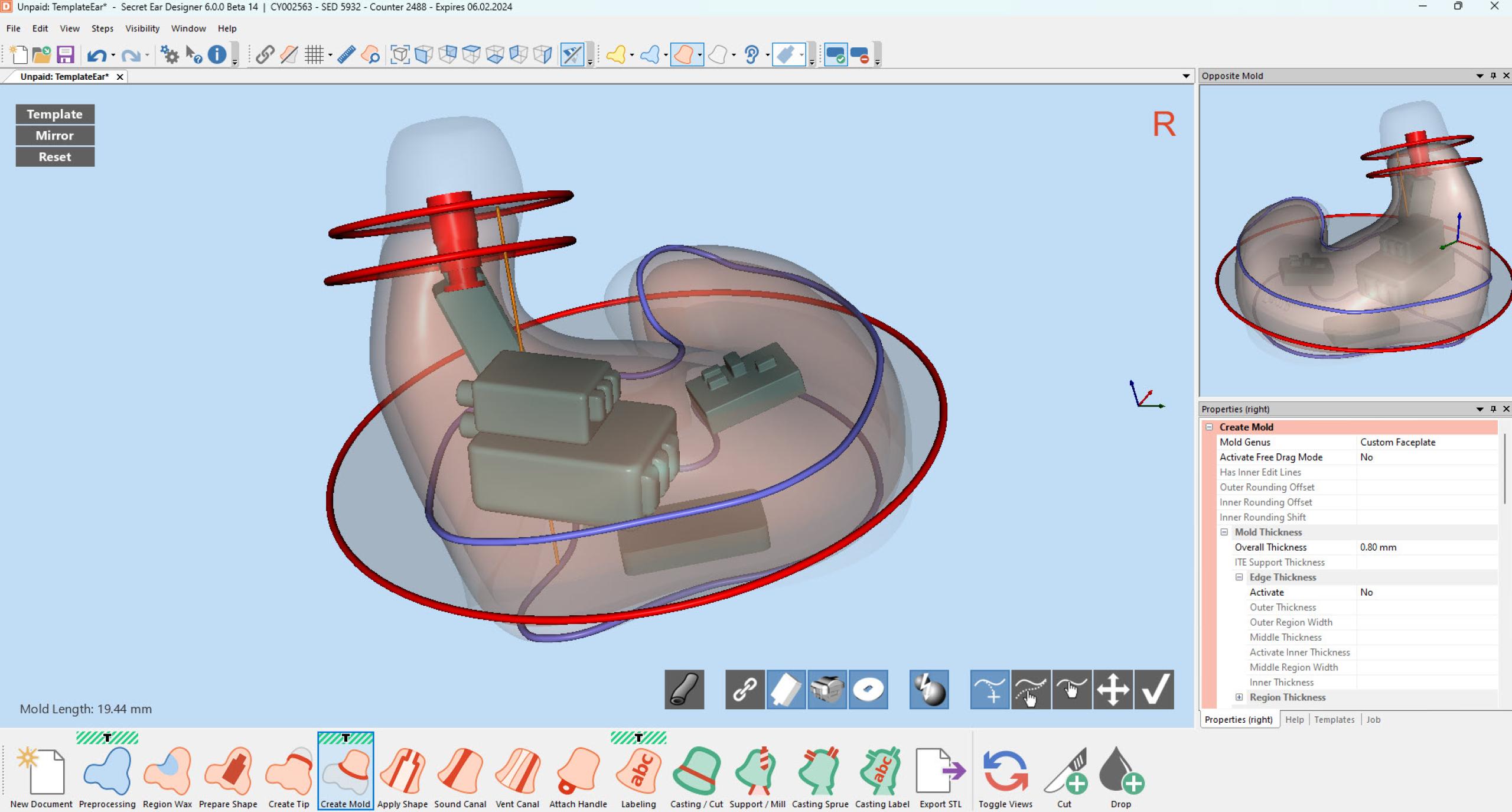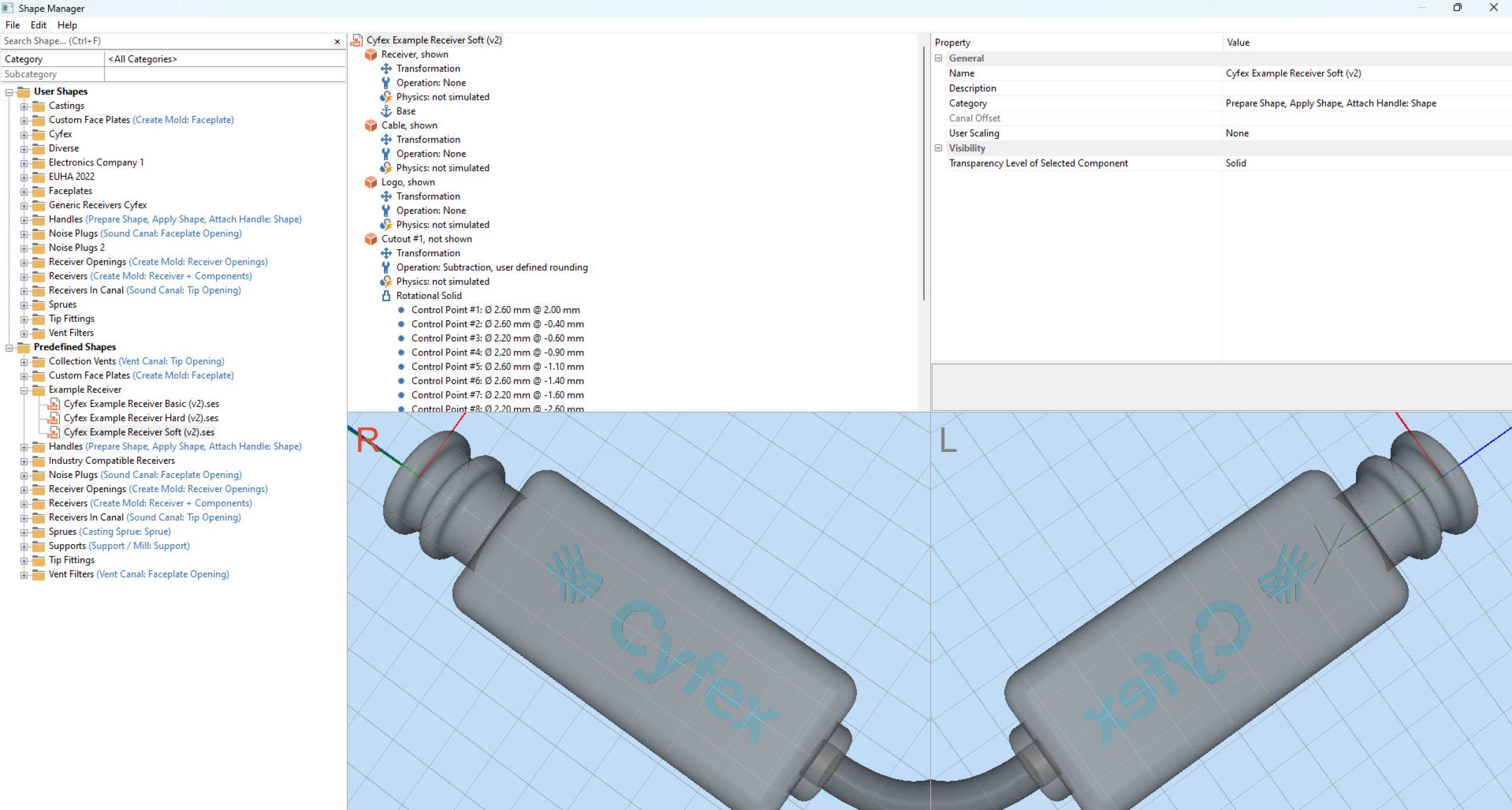 The Shape Manager, integral part of Secret Ear Designer, enables you to independently import and modify construction data. The hearing aid industry brings new electronics to the market every year. Compensation for deviations in 3D printing and post-processing can be easily accommodated in the Shape Manager. Furthermore, you can design custom construction elements from scratch, such as ear protection grips.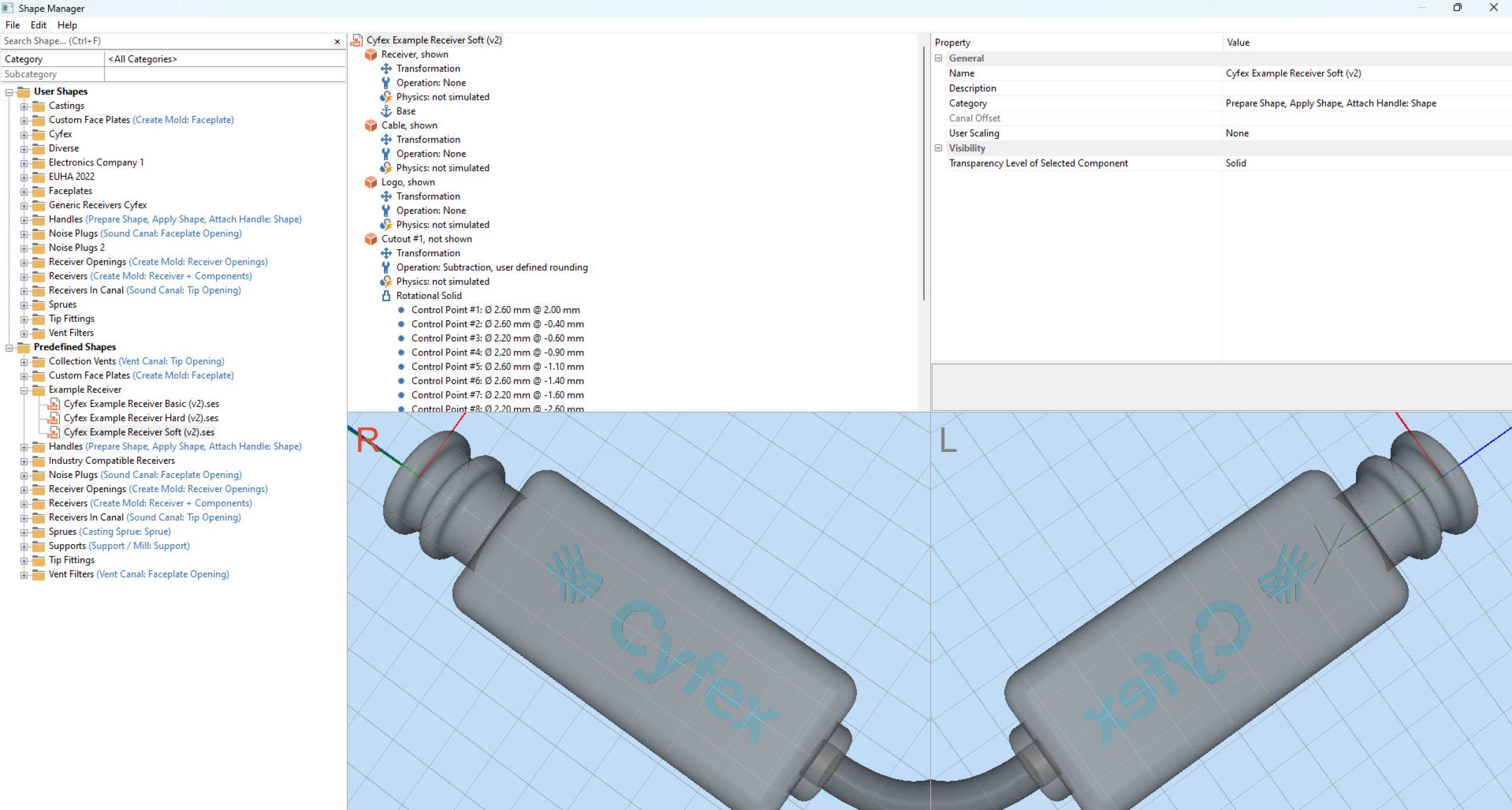 The scan serves as the starting point for the modeling process. Digital tools are employed to modify it, resulting in a file that is an image of a completed earmold, ready to be transmitted to a 3D printer.
Move the slider to compare the initial scan and the preview of the completed design.